Around Sicily - 2 days from Palermo to Taormina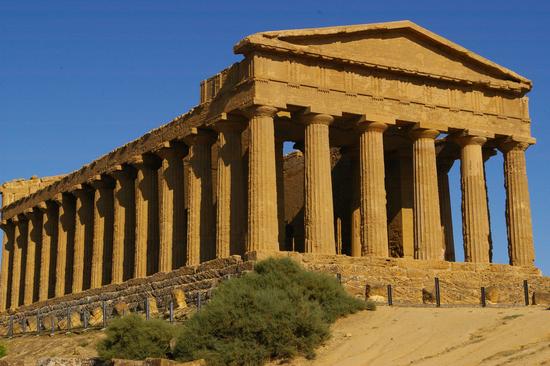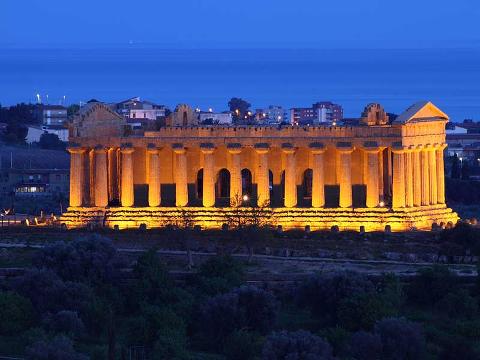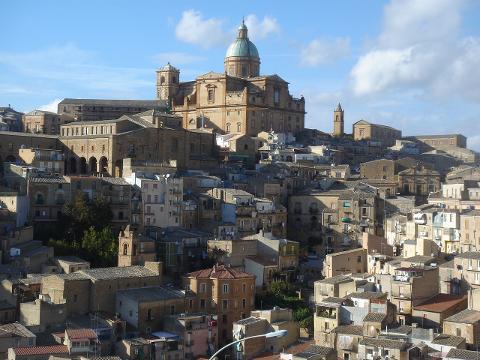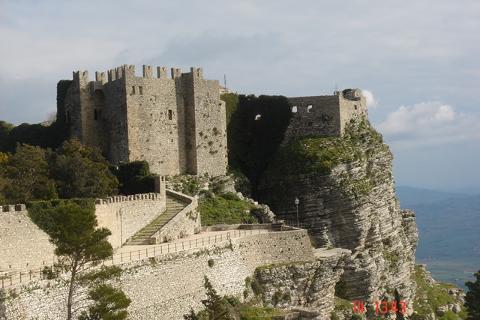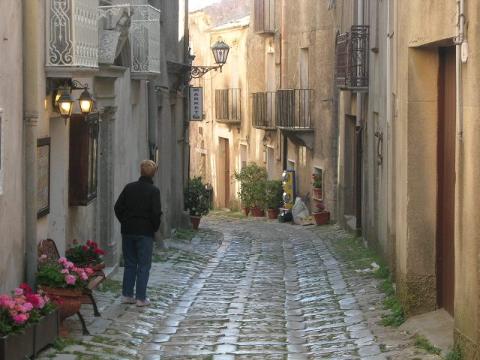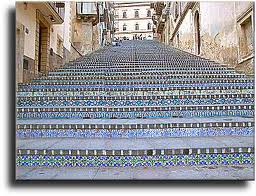 期間: 2 日 (約)
製品コード: ASICILY1
ITINERARY
Day 1 (Mon, Tue, Wed, Thu, Fri)
Palermo ⇒ Erice/Marsala ⇒ Agrigento
Today you will meet your Driver-Escort and departure to tour western Sicily. We will join Ericeuptown. The Elymians settled the medieval town of Erice and was an important religious site associated with goddesses of fertility. Wander through its' ancient streets and visit some of the famous pastry home made shops, world-famous for marzipan candies and other delicacies like almond and pistachio pastry. Then light-lunch at olive oil factory and tasting of typical dishes and local olive oil. In the afternoon, we travel between Trapani and Marsala to the Salt Road, to tour the historic saltpan works, where the ancient tradition of harvesting salt from the sea is still practiced. Arrive in Marsala and free time for walking around. Later continue the trip to Agrigento. (L)

OVERNIGHT at Agrigento (1 night)

Day 2 (Tue, Wed, Thu, Fri, Sat)
Agrigento ⇒ Piazza Armerina/Caltagirone ⇒ Taormina
This morning independent visit to Agrigento whose history dates back to 580 BC. Own tour to theValley of the Temples (admission fee: not included), a magnificent cluster of Greek ruins overlooking the Mediterranean Sea. Then drive across the vast countryside enables us to see Sicily's great variety of sceneries we will reach Piazza Armerina to see the ruins of a Roman Villa of Casale (admission fee: not included). The mosaics discovered here are celebrated among scholars of antiquity. Light-lunch will be in a country-restaurant. In the afternoon, we visit the baroque town of Caltagirone know as "the city of ceramics". Ceramics have been produced here for over 1000 years. Climb the Stairway of Santa Maria del Monte, city's symbol made out of 142 steps decorated with splendid glazed majolica tiles. We will continue the trip to Taormina (BB L)

MEAL LEGEND: BB Buffet Breakfast L Lunch (or light-lunch)



PRICE & BOOKING INFORMATION
- Group of 2 People: Euro 550,00 per Person
- Group of 3-4 People: Euro 480,00 per Person
- Group of 5-6 People: Euro 450,00 per Person

Booking process system:
Send us all Your details by filling in the automatic form - no payment is required at this stage - Your booking will be in pending as long as we will confirm the availability. If available, the tour will be confirmed and we will charge a deposit of Euro 100,00 per person on Your credit card. As per our policy, this deposit is needed to guarantee the booking.
The balance will be charged automatically on the same credit card used for the deposit 15 days before tour begins.
WHAT'S INCLUDED
-Agrigento: One night accommodation;
-Buffet breakfast;
-Two light-lunches at local restaurant/country-restaurant with set-menù;
-Car/Van with Air Conditioning;
-Tasting as specified in the itinerary;
-English speaking Driver-Guide as per program.


WHAT'S NOT INCLUDED
-Gratuities and tips;
-Beverages and meals not specified;
-Travel Insurance;
-Licensed local guide;
-Admission fees;
-Hotel & City Taxes.


HOTEL INFORMATION

Agrigento: Hotel Colleverde
Hotel may be substituted with similar category
ACCOMMODATION FACILITIES:
When choosing your accommodation please keep in mind that the categories shown beside the hotel descriptions are supplied by the local authorities. Grading may not necessarily reflect your own personal direct comparison with hotels of the same category elsewhere. If unsure feel free to ask us to advice you to help you to choose the accommodation that best suits you
HOTEL ROOMS:
Room assigning is done by the hotel management and is as fair and impartial as the rooms at their disposal allows. Our efforts start weeks before the tour begins when we send a list to each hotel, noting any special requests made by you. Many of you may have requested non-smoking rooms, but because of the tremendous demand for these recently, many hotels are not able to satisfy all the requests. For assistance in operating the TV, heating/air-conditioning or telephone, do not hesitate to contact the front desk staff, they are there to help you.

ROOMS TYPE:
Twin/Double in many countries, a double bed is one bed for two people, a twin room is two twin close together. Single rooms are normally very small. DUS rooms is a double for single use and usually if you need it you have to pay the supplement. Triple rooms normally is a twin with an extra rool-away bed.

SUPPLEMENTS:
-Single room Eur 50,00
-Christmas Eur 50,00
-New Year Eur 100,00
-Easter Eur 70,00


***** IMPORTANT TO KNOW *****

START/FINISH
The tour is Land only; start in Palermo hotel/town and finish to Taormina Hotel/Town.
SMALL SIZE GROUP
Maximum 6 clients
LEVEL OF TRIP
This trip is designed to create comforts. The accommodation is 4 star standard, which usually means a combination of well-known 4 star properties. The food is first rate, with a blend of haute cuisine and regional Sicilian delicacies, discrete and comfortable transportation, the guides are knowledgeable and charming.
MY FAMILY/FRIEND VACATION
We generally recommend this solution if you are going to plan your Family Vacation or you are a group of friends need to enjoy a trip in Sicily....you don't agree to rent a car? Great ....this is the best solution for you: a Driver-Escort will get you around the island...look the Family-Friend-Vacation-Offer on the tour 'Around Sicily'.


DRIVER ESCORT INFORMATION:
We customized this excursion using a Driver-Escort. A Driver Escort is a chauffeur specialized to drive you around our amazing island. He is able to provide basic historical information, he can show you the main highlights ... he is knowledgeable and he has an umbrella of information. Our Driver Escort will take care to give adequate time at all stops and to accommodate special requests when possible, he will assure that your experience in Sicily will be both memorable and enjoyable.
The Driver Escort is not a Licensed Tourist Guide (Licensed Tourist Guide: are the only professionals -- with a Regional license -- permitted to conduct visits and tours in all sites and museums within a city) and he cannot escort you inside the monuments because this is not allowed by Italian Rules. In case you need a Licensed Local Guide you must pay a surcharge and we will arrange for Licensed Guide to meet you directly on the spot.
LICENSED LOCAL GUIDE (Service is available on request)
This excursion doesn't include Licensed Local Guide. We are able to book this service on request, subject to availability.

ADMISSION FEE:
The price of this excursion does not include the Admission Fees (around eur 10,00 per person per entrance). If you are under 18 years old the admission fees are free of charge for you showing your document (or copy of your document) on the spot.

GRATUITIES (We Suggest):
- We recommend to pay an average of eur 50,00 to the Driver Escort --if you are satisfied of him-- based on the efficiency and service you receive.
-Gratuities to restaurants are never included in the bill. The restaurant cover charge is not a tip. If paying with credit cards in Italy & Sicily, please be so kind as to pay your tip separately in cash to the waiter. This should be 10% of the total bill.
-The use of public toilets requires a payment to the attendant of EURO 0,50 cents.
DISABLED TRAVELERS:
Please be so kind as to share with us, before your arrival, if you have walking restrictions.
BAGGAGE HANDLING
The charge for handling one suitcase per person sometimes is not included with your tours.

HIGHLIGHTS:
Erice: Breathtaking views and fortress, Olive Oil Factory
Marsala: World known wine producing town
Trapani: Saltpan works
Agrigento: Valley of Temples
Piazza Armerina: Best Roman mosaics of Sicily
Caltagirone: Traditional ceramic & pottery